Lawn Care Company in Plymouth, MI
At All Seasons Outdoor Maintenance, LLC, we offer a range of lawn care and landscaping services to both residential and commercial customers in Southeast Michigan. Since 1992, we have been proudly serving Plymouth, MI and surrounding areas.
We are dedicated to providing the highest quality services.
Lawn Maintenance in Plymouth, MI and Surrounding Areas
Whether you need a one-off lawn care service or plan to be on a recurring package, we can get you taken care of.
Our lawn maintenance services are backed by a fully licensed, bonded, and insured team of professionals.
Residential and Commercial
We provide top-tier lawn care and maintenance services for both residential and commercial properties.
Not exactly sure what needs doing or how much it will cost you?
No problem, we'd love to consult one on one with you.
Let's Make Summer a Breeze!
Book Your Lawn Care Service today!
Summer is here, and it's the perfect time to transform your property into a stunning outdoor space. Our lawn care professionals offer a wide range of summer services to make your property look its best. We provide mulching, tree and shrub trimming, and mowing to keep your lawn in top shape.
Mulching enhances your property's appearance and benefits your garden's health. Our experts will apply mulch to promote plant growth and maintain moisture levels. Tree and shrub trimming helps maintain their shape and healthy growth. Our professionals will trim your plants with precision. Our mowing services will keep your lawn neat and well-manicured all summer long.
With our comprehensive summer lawn care services, you can create a clean and inviting outdoor space to enjoy throughout the warm months. Contact us today for all your lawn care needs.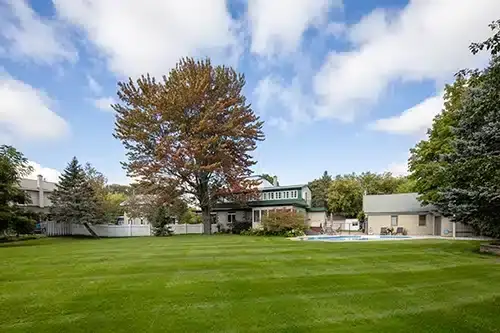 Explore our Lawn Care and Maintenance Services
Below you can narrow down the various lawn care and maintenance services our team of professionals can provide you.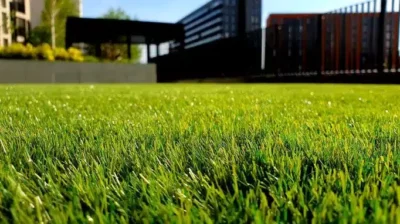 If you are looking to take your home's lawn care routine up to the next level, our team is ready to assist. We offer everything from lawn mowing, shrub trimming, leaf cleanup, and much more.
If you are in search of a team of professionals that can help manage your business property, our team can help. We offer a wide variety of lawn care services for commercial properties.