Commercial Lawn Care Company
All Seasons Outdoor Maintenance, LLC, is a trusted commercial lawn mowing and lawn care solution provider in Plymouth, MI, and the surrounding areas. Since 1992, we have proudly served Southeast Michigan commercial and residential clients.

Professional Commercial Lawn Mowing and Lawn Care Services
With your business, the last thing you want to deal with is keeping up with your commercial property maintenance. That's where we come in! By contacting All Seasons Outdoor Maintenance, LLC, you can be sure you're getting the best commercial lawn mowing and landscaping services here in Plymouth, MI.
Businesses and commercial property owners have trusted us for decades, and you can, too. Whether it's keeping up with the grass by using our cutting and mowing services or removing weeds from your property, we're the right choice.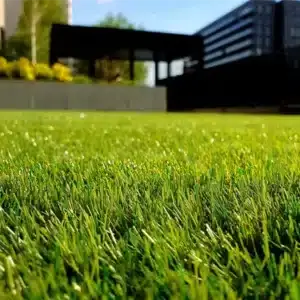 Our Commercial Lawn Care Services

Grass getting out of control? Want to set up a cutting and mowing schedule? Let us know!

With our lawn edging service, you can enjoy a professional, clean look for the edges of the grass around your property.

Weeds are unsightly and detract from the other plants you actually want to see. Let us remove the weeds for you!

Dethatching is one of our specialties! We'll remove the excess debris and dead grass to leave your property nice and clean.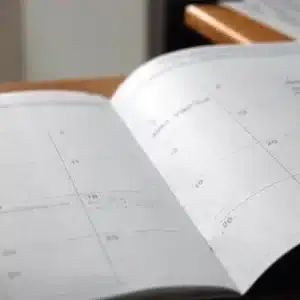 Let Us Handle Your Commercial Lawn Care!
If you need commercial lawn care in Plymouth, MI, or any of the surrounding areas, you can always count on All Seasons Outdoor Maintenance, LLC. We offer a wide array of commercial lawn care services designed to take the stress out of keeping your property looking clean and professional from season to season. From falling leaves to overgrown grass and more, we'll handle it all for you quickly!
Hear what our customers have to say!
We have been using ASOM for three years cutting our lawn spring through fall. They have always done a great thorough job for us. This year we decided to take them up on their early spring cleanup special. I was blown away when their crew of approx. 10 workers who showed up to remove fallen branches and leaves that have accumulated throughout the winter. They were very quick but extremely thorough with our front and back yard, but also made sure that our street curb area was immaculate as well!
The crew were very polite and hard working. I highly recommend ASOM, LLC for all my lawn care needs. - ASOM ROCKS!!!!
Ron and his team are incredible. They are always friendly and consistent. Their work is amazing and they are always accommodating. We appreciate them and can't recommend them enough.
I've used this company now for two different properties and the professionalism and care is top notch. Ron and team continues to amaze me. Not only do they care for my lawn and ensures it looks amazing, I also used them this year for my landscaping and the results were amazing!! Some companies (which I have used one before) will do the bare minimum, but this company really showed precision, thoughtfulness, and knowledge. They made my lawn look beautiful!! I'll always recommend Ron and his company to anyone who wants top notch service!!